Chrome-plated siphons for "Vline" washbasins
"Vline" siphons for washbasins are made of brass and are chrome-plated, guaranteeing excellent quality and durability. The chrome-plated washbasin siphon is especially suitable in bathrooms where it will be visible – the chrome surface blends harmoniously with other chrome-plated bathroom equipment, and the "bottle-type" siphon design has a stylish and aesthetic appearance.
The bottle-shaped siphon has significant advantages: it takes up less space, is easily dismantled, objects that accidentally enter the sewer are not lost and remain at the bottom of the siphon bottle flask. The "bottle-type" siphon is perhaps the most popular choice due to its easy and simple maintenance: all you need to do is unscrew the cap on the bottom of the siphon flask to clean the siphon.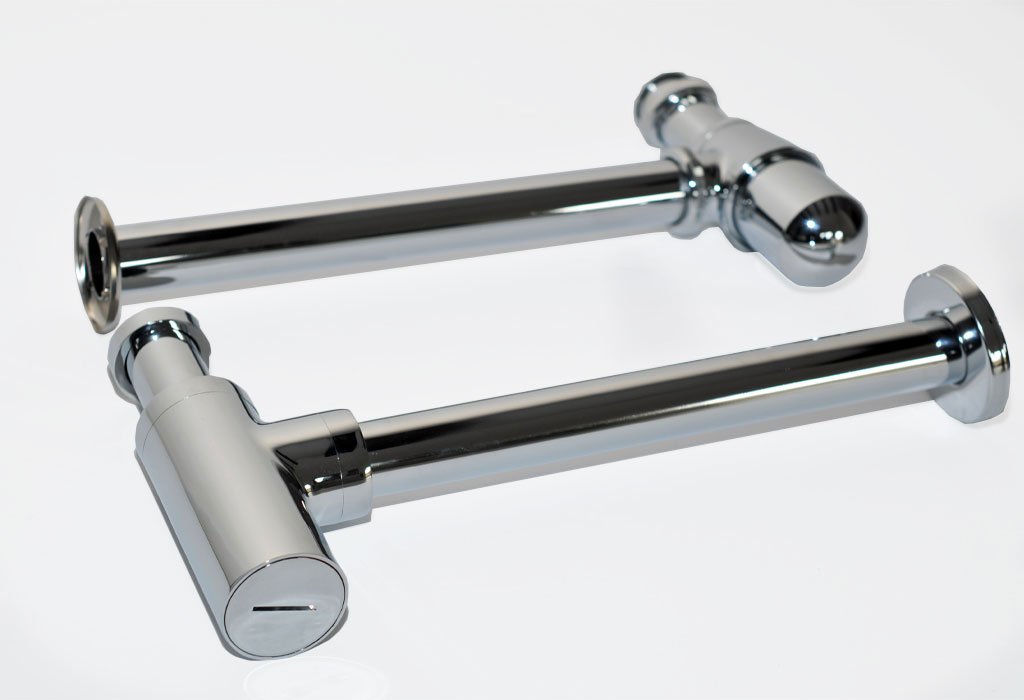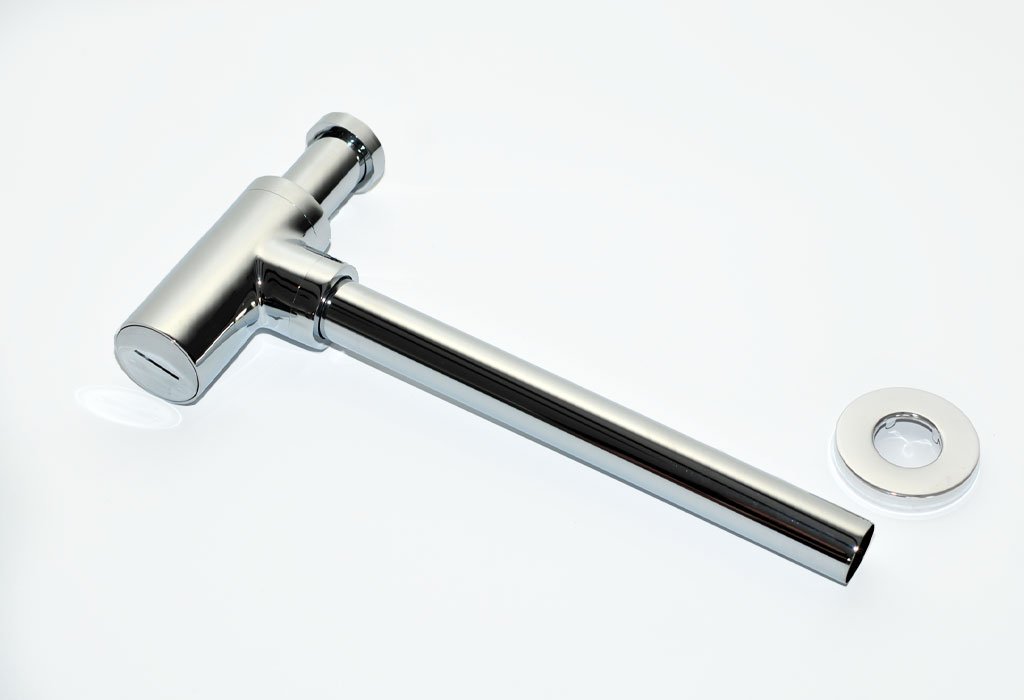 "Bottle-type" siphon for "Vline" washbasin "Style"
High quality – chrome-plated brass;
Adjustable siphon height: 120-220mm;
Connecting thread 1/4 inch;
Connection to the sewage system Ø32 mm;
Modern, attractive design;
Easy, convenient maintenance;
Warranty – 3 years;
Weight – 560 g;
Vline "Style" siphon measurements
Chrome-plated siphon for "Vline" washbasin "Original"
High quality – chrome-plated brass;
Adjustable siphon height: 120-220mm;
Connecting thread 1/4 inch;
Connection to the sewage system Ø32 mm;
Modern, attractive design;
Easy, convenient maintenance;
Warranty – 2 years;
Weight – 370g;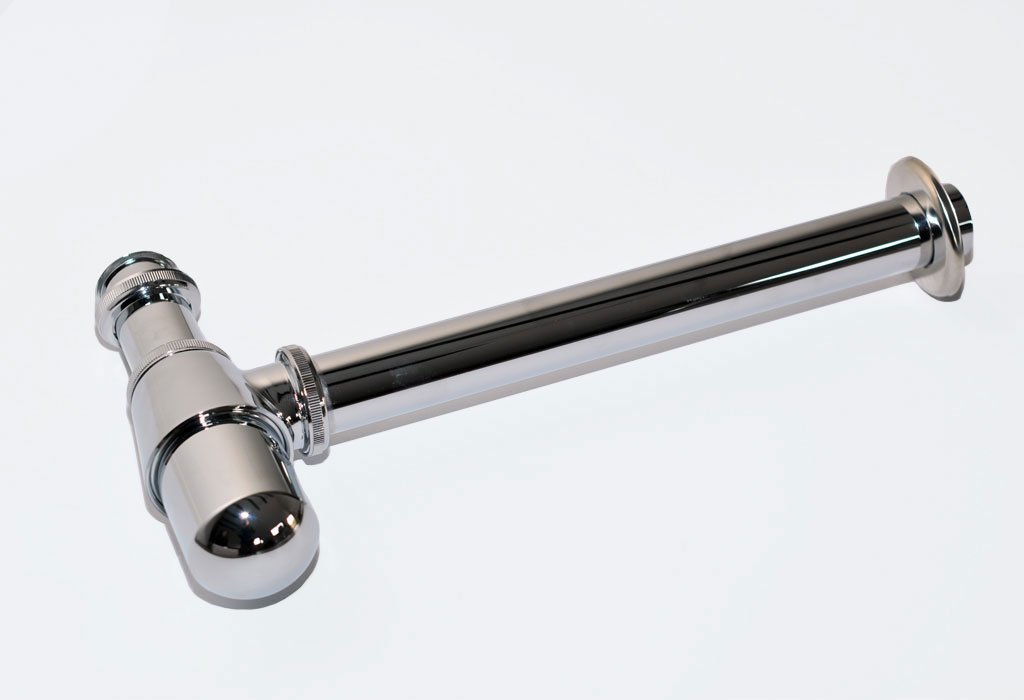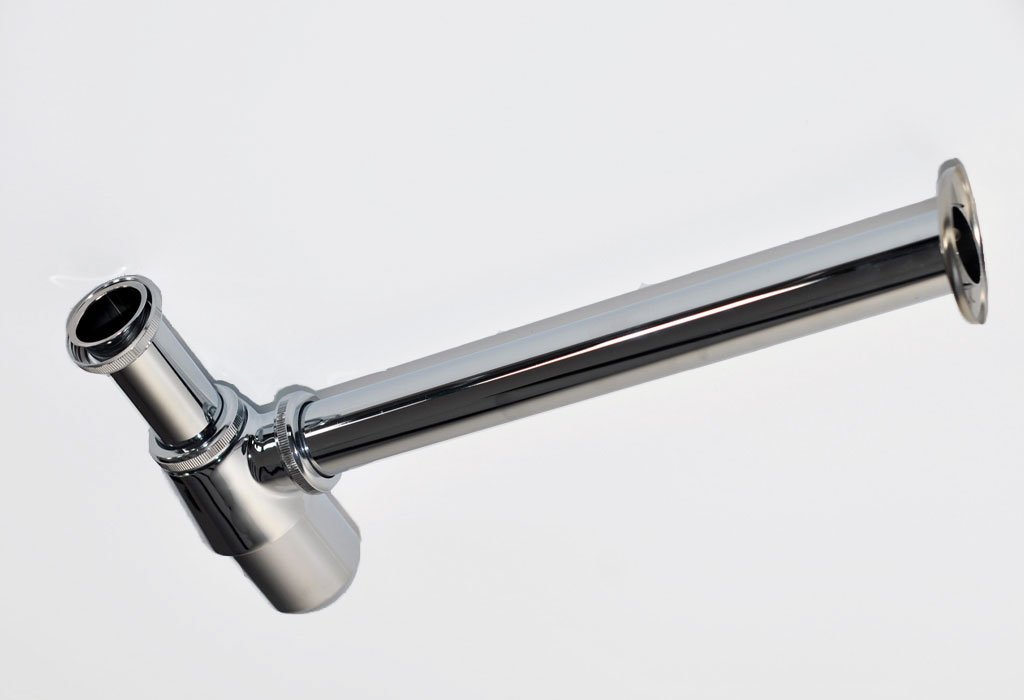 "Bottle-type" siphon for "Vline" washbasin "Classic"
High quality – chrome-plated brass;
Adjustable siphon height: 120-220mm;
Connecting thread 1/4 inch;
Connection to the sewage system Ø32 mm;
Modern, attractive design;
Easy, convenient maintenance;
Warranty – 2 years;
Weight – 330g;